富星貿易行有限公司前身之"富星貿易行", 成立於1973年. 主要業務包括代理及批發各類專業工具及儀器.
超過30年, 我們的經營理念是: 致力提供最有价值的工具器材
富星現已成為業內廣泛認同的信心保證.
The former company "FUSTAR Trading Co." of "FUSTAR Trading Co. Ltd." was established in 1973 with main business that include import and wholesale of all kinds of professional tools and devices.
For over 30 years our motto is "To provide customers the highest quality tools with the best value for money." At FUSTAR, quality is a guarantee.





日本"NILE-利來"氣動工具.AIR TOOLS

日本"MUROMOTO"室本鐵工株式會社旗下工業用氣動產品系列.
*他們徹底改良了現代工業生產上遇到之切割,壓線,屈曲整形及打孔技術!

*具備多功能用途.所有刀片可以自由選配地運作,大大提高生產效率!
手提式氣剪.AIR CUTTERS FOR HAND-HELD
Nile 日本利来风剪
產品名稱.Product Item:(標準型)氣剪.AIR CUTTERS(MEDIUM GENERAL PURPOSE TYPE)
產品型號.Model Number:MR20.30A.50F
*特點.FEATURES:
.MR20:An easy-to-use medium-sized cutter with a wide range of usage including simple caulking and bending.
.MR30A:The most standard type of a power cutter that can perform cutting, crimping, bending, pressing, punching, and other jobs.
.MR50F:Mostly used for cutting resin. Especially effective when cutting thick materials.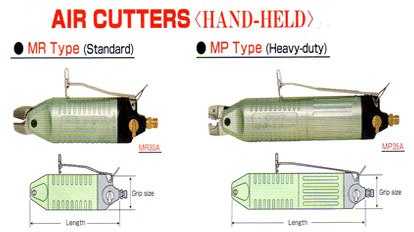 *規格.SPECIFICATIONS:
Model No.
Overall length
(mm)
Weight
(g)

Grip Size
Diameter (mm)


Air Consumption
(cm3/stroke)
Power (approx.)
(N)
Air pressure
(MPa)
MR20
155
340
45
230
1,370
0.5~0.6
MR30A
191
520
56
584
2,740
0.5~0.6
MR50F
214
1,170
75
1,100
4,100
0.5~0.6
*備註.REMARK:
.Refer to the section of Standard Blades for the shapes of standard blades.
*刀片型號.BLADE NUMBER:

Model No.
Blade No.
*Carbide tipped
*超硬碳化刀頭

Cutting capacity ( Diameter=mm )
Steel wire
Copper wire
Piano wire
Crimping
Plastics(Soft)
Plastics(Hard)
MR20
S5, S5S, P6, EP6, CR6
2.0
2.6
-
-
-
-
*Z6, Z6S, ZEP6, ZCR6
2.0
2.6
1.0
-
-
-
F5, F5S, FD5, F5LS
-
-
-
-
7.0
5.0
MR30A
S7P, S7PS, P8P, EP10P, CR8P
2.8
3.3
-
-
-
-
*Z8P, Z8PS, ZEP10P, ZCR8P
2.8
3.3
1.2
-
-
-
F9P, F9PS, FD9P
-
-
-
-
10.0
6.5
A8P, AR8P
-
-
-
1.25/2.0
-
-
MR50F
F9PF, FD9PF
-
-
-
-
12.0
6.5
*刀片類型(能切斷之材料).APPLICATION OF BLADES(for cutting materials):
.S-type Blades for copper.
.P-type Blades for steel.
.Z-type Blades for piano wire.
.EP-type Blades for steel.
.F-type Blades for plastics.
.FD-type Blades for plastics.
.CR-type Blades for steel.
.A-type Blades for crimping of non insulated.
.AR-type Blades for crimping of insulated.
------------------------------
*標準刀片.STANDARD BLADES:
.The shape used for MR30A is the basic shape of a standard blade.
.Although its applicable type is the MR type, a standard blade can also be used with the MP-type, MPL-type, MOS-type, etc., and also with the machine fitting types including MS, MSK, MSF, ML, MSR, CF, and CL.
.Sizes differ slightly for blades used for lead wire, iron wire and resin in the size table.
*標準型.S TYPE:
.刀片型號.Blade NO.:
  .S20,S2,S4,S5,S250,S7P,S7P1,S120.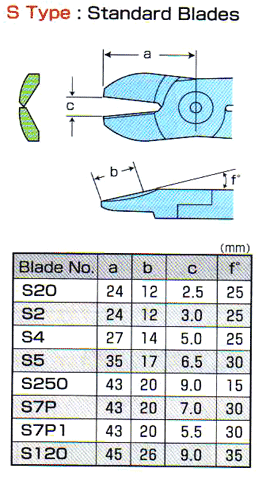 *利邊式通用型.S~R TYPE:
.刀片型號.Blade NO.:
  .S4R,S5R,S7PR.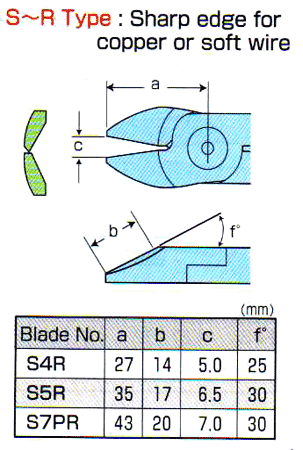 *蛇頭剪型.CR TYPE:
.刀片型號.Blade NO.:
  .CR20,CR2,CR4,CR6,CR250,CR8P,CR8P1,CR120.
(附有超硬碳化刀頭.ZCR TYPE:Carbide tipped.)
.刀片型號.Blade NO.:
  .ZCR20,ZCR2,ZCR4,ZCR6,ZCR8P,ZCR8P1,ZCR120.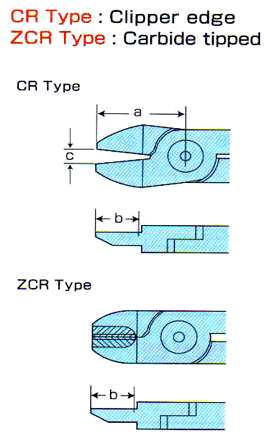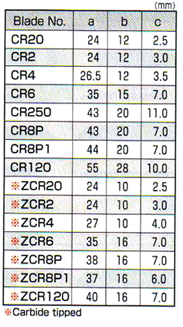 *頂端剪型.EP TYPE:
.刀片型號.Blade NO.:
  .EP20,EP2,EP4,EP6,EP10P,EP10P1,EP120.
(附有超硬碳化刀頭.ZEP TYPE:Carbide tipped.)
  .ZEP20,ZEP2,ZEP4,ZEP6,ZEP10P,ZEP10P1,ZEP120.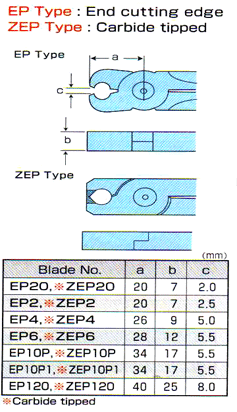 *重型.P TYPE
.刀片型號.Blade NO.:
  .P6,P8P,P8P1,P120.
*超硬碳化刀頭.Z TYPE:Cardide tipped for hard wire.
.刀片型號.Blade NO.:
  .Z20,Z2,Z4,Z6,Z8P,Z120.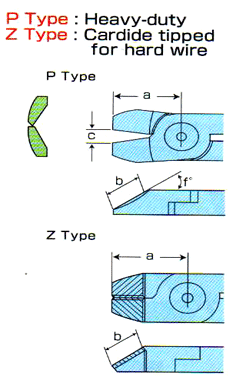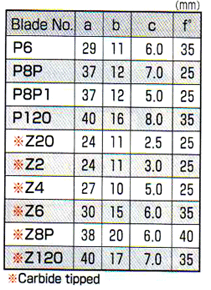 *平身通用型.S~S TYPE:
.刀片型號.Blade NO.:
  .S20S,S2S,S4S,S5S,S250S,S7PS,S7P1S,S120S.
(附有超硬碳化刀頭.Z~S TYPE:Carbide tipped for hard wire.)
.刀片型號.Blade NO.:
  .Z20S,Z2S,Z4S,Z6S,Z8PS,Z120S.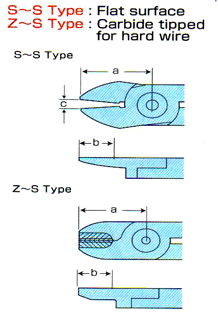 *夾子型.Y TYPE:
.刀片型號.Blade NO.:
  .Y6,Y8P,Y120.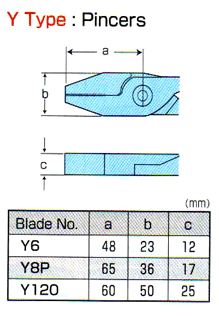 *水口剪.F TYPE:
.刀片型號.Blade NO.:
  .F10,F1,F3,F5,F250,F9P,F9P1,F120.
(附有超硬碳化刀頭.ZF TYPE:Carbide tipped.)
.刀片型號.Blade NO.:
  .ZF5.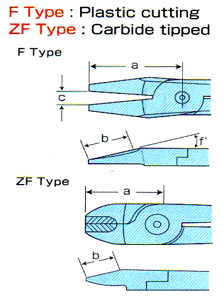 *槓桿式水口剪.FD TYPE:
.刀片型號.Blade NO.:
  .FD10,FD1,FD3,FD5,FD250,FD9P,FD9P1.
(附有超硬碳化刀頭.ZFD TYPE:Carbide tipped for hard plastic.)
.刀片型號.Blade NO.:
  .ZFD5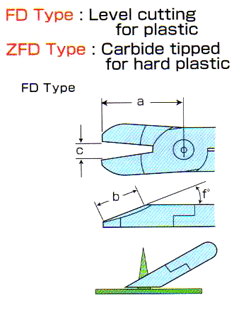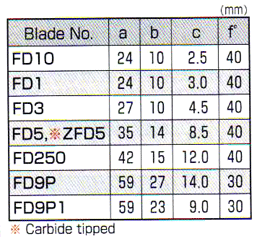 *平身型水口剪.F~S TYPE:
.刀片型號.Blade NO.:
  .F10S,F1S,F3S,F5S,F250S,F9PS,F9P1S.
(附有超硬碳化刀頭.ZF~S TYPE:Carbide tipped for hard plastic.)
.刀片型號.Blade NO.:
  .ZF5S.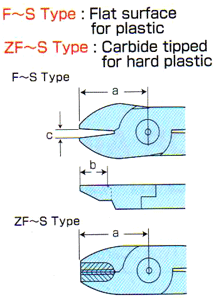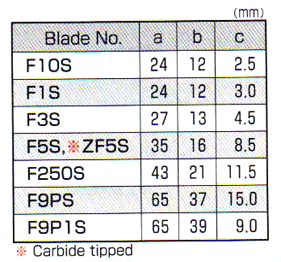 *長咀型水口剪.F~LS TYPE:
.刀片型號.Blade NO.:
  .F3LS,F5LS.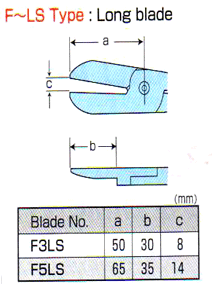 *幼邊型水口剪.FF TYPE:
.刀片型號.Blade NO.:
  .FF3,FF5.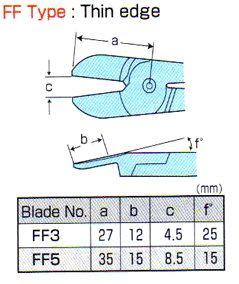 *絕緣類壓線.A TYPE:
.刀片型號.Blade NO.:
  .A8P-1.25,A8P-2.0,A8P-5.5.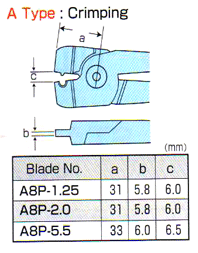 *過電類壓線.AR TYPE:
.刀片型號.Blade NO.:
  .AR8P-1.25,AR8P-2.0,AR8P-5.5.



-------------------------
*特製刀片.SPECIAL BLADES: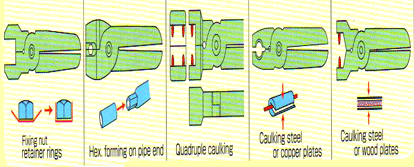 *CAULKING(for sash etc.)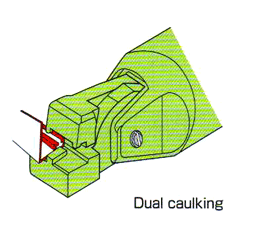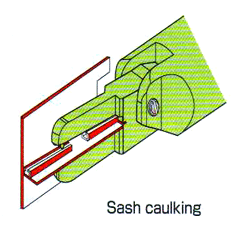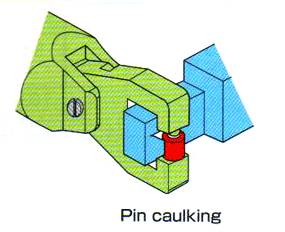 *CAULKING/CRASHING/BENDING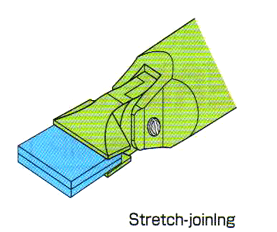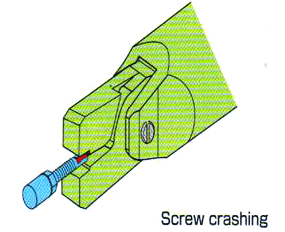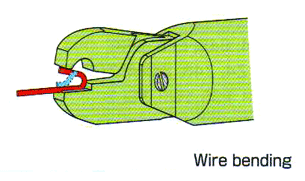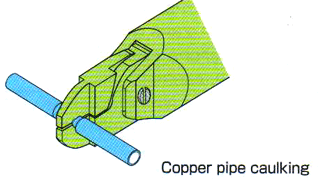 *PUNCHING/CRIMPING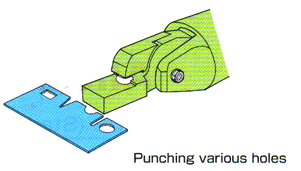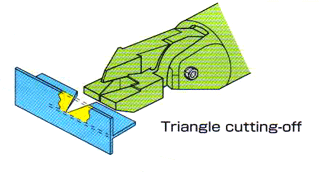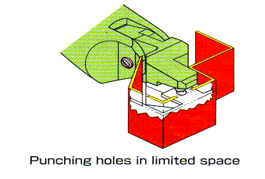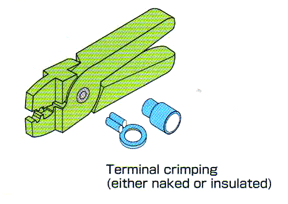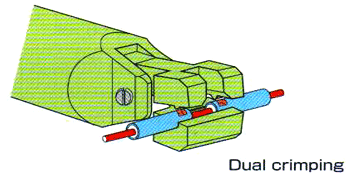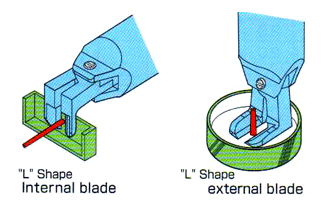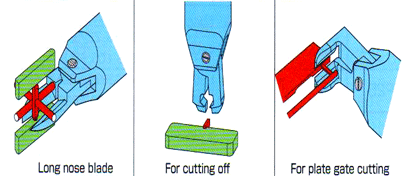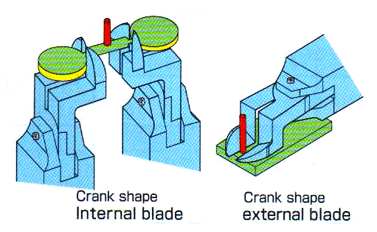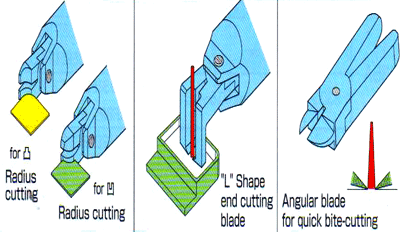 熱銷產品:

1)德國"STEINEL"無線充電式熱熔膠槍,型號:NEO1/NEO2世界頂級黏合技術.3.6V充電鋰電池,高配置USB充電器.預熱時間只須15秒,可連續使用30分鐘.造型小巧精致,方便操作及攜帶,現火熱銷售中...【詳細】.

2)奧地利"SOLA"奧寶平水測量工具,世界獨有專利,歐洲原廠制造.重裝紅至尊系列,型號:RED3/BIG RED3超硬鋁合金外殼.不碎炮管及夜光水銀配置,可放大水泡(+60)功能.滿足全天候工作需求,正常位置誤差:+/-0.3mm/m,倒转位置误差:+/-0.5mm/m.另備有多款不同規格選擇...【詳細】